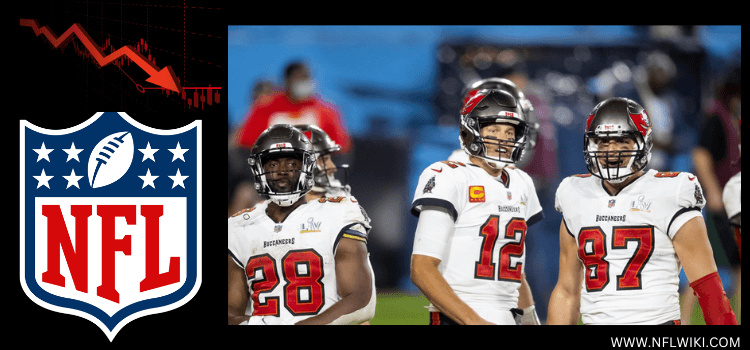 The Tampa Bay Buccaneers are spending money like water on the team for the last three years. We saw some interesting turn of events in the 2022 offseason when the team's Quarterback Tom Brady announced his sudden retirement and came back to the team just after 40 days.
The Bucs must have spent a fortune to bring Tom back into the team. Another huge blow to the team was the retirement of Head Coach Bruce Arians which occurred shortly after Brady unretired.
These are some of the few reasons why the Tampa Bay Buccaneers are currently strapped for the cap. 
Luckily, the 24/7 Sports' Jack Duffin has made a detailed cash spending chart of all NFL teams from 2021-23.
So let's learn how much the Buccaneers have spent in the last three years. And do you know what their spending-wise rank is among the leagues? Let's find out: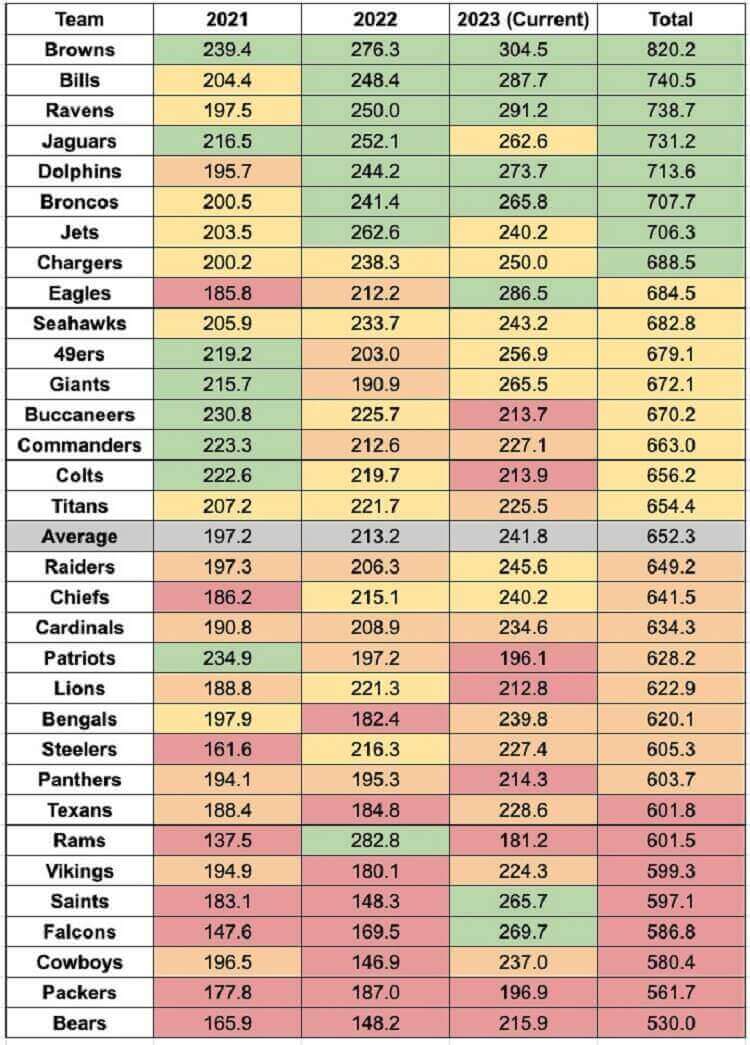 The American football team Cleveland Browns is on top when it comes to spending money in the last three years. The Browns have spent $80m more than the 2nd place Buffalo Bills. 
Though the Bucs have spent a lot in the years 2021 and 2022, they are still placed at the 13th position in the 2021-23 cash spending chart of all 32 NFL teams. This is because the team has spent less this year and is the sixth-lowest spender in 2023.
The Buccaneers were the third-highest spending team in 2021 when it lost in the divisional round by playing against Los Angeles Rams in the playoffs. In 2022, it was the 11th-highest spending team, the same year QB Tom Brady announced retirement and then took it back. 
WR Mike Evans is also currently having the biggest cap hit on the team. So, we can say that Tom Brady and Mike Evans have had a huge impact on the team's expenses during these three years.  
The Bucs have managed to win the division twice during the last three years. But is it going to be tough for them to maintain their success in the upcoming season without much to spend and with Brady gone for real this time? 
Tom Brady retired earlier this year and the Bucs are also facing a shortage of free agents after WR Breshad Perriman and DE Genard Avery both have gone to the Indianapolis Colts. 
Currently, there are only nine free agents that are active for the Tampa Bay Bucs in this NFL season.