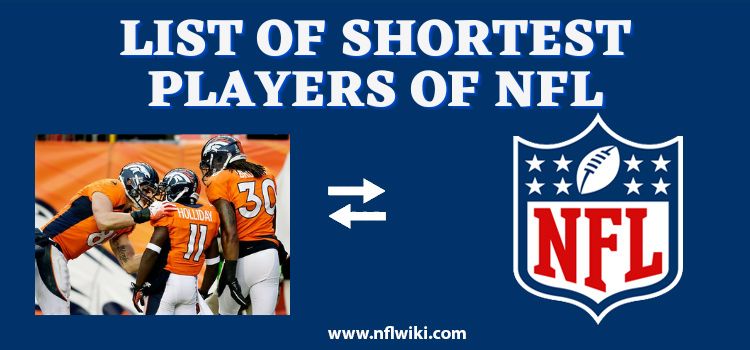 To be a part of the NFL team is the dream of most American football players. The dreaming eyes do not see the odds against them and don't consider their size to be a problem.
NFL players come in all shapes and sizes. If you are talented enough, you can be a part of the NFL crowd, no matter if you are too tall or too short.
The NFL is considered a big man's game with mighty opponents tackling each other to reach their goals. However, every once in a while, smaller but mightier opponents come and cause a few hurricanes.
These players, despite their short height or small stature, are one of the best players in the National Football League because sizes do not determine talent. Let's look at the List of Shortest Players in NFL and the havoc they have raised on the field.
---
Summary
The following is the List of Shortest Players in NFL with respect to their heights and the positions they played in the NFL teams:
| | | | | |
| --- | --- | --- | --- | --- |
| Name of Player | Ranking | Height | Team | Position |
| Jack Shapiro | 1st | 5 ft 1 in | Staten Island Stapletons | Fullback |
| Trindon Holliday | 2nd | 5 ft 5 in | Denver Broncos | Kick returner/ Punt returner |
| Darren Sproles | 3rd | 5 ft 6 in | Philadelphia Eagles | Running back |
| Tarik Cohen | 4th | 5 ft 6 in | Chicago Bears | Running back |
| Andrew Hawkins | 5th | 5 ft 7 in | Cincinnati Bengals | Wide receiver |
| Maurice Jones-Drew | 6th | 5 ft 7 in | Jacksonville Jaguars | Running back |
| Terron Ward | 7th | 5 ft 7 in | Atlanta Falcons | Running back |
| Tommylee Lewis | 8th | 5 ft 7 in | New Orleans Saints | Wide receiver |
| Mark McMillian | 9th | 5 ft 7 in | Kansas City Cheif | Cornerback |
| Barry Sanders | 10th | 5 ft 8 in | Detroit Lions | Running back |
---
List of Shortest NFL Players:
Good things come in small packages, and the shortest NFL players are literal examples of that. These players have demonstrated how the NFL is not only the games of big and bulky but also small and sturdy.
The following are the Shortest Players in NFL who proved to be big on the field:
1. Jack Shapiro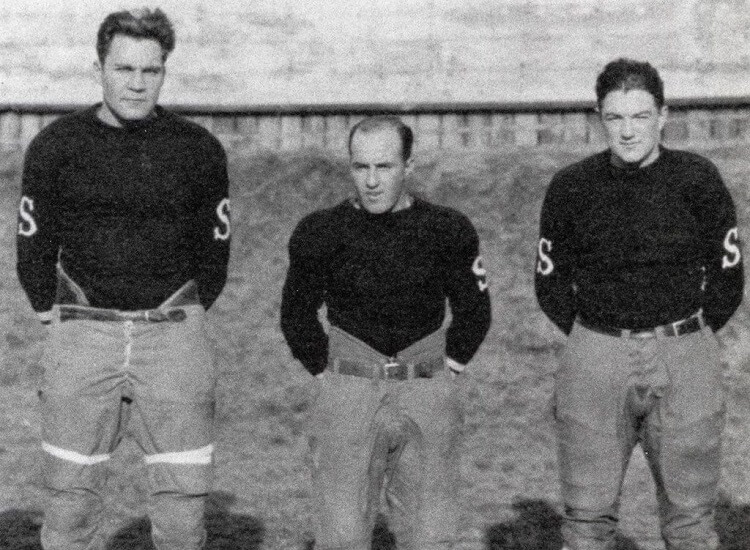 Height: 5 ft 1 in

Position: Fullback

Team: Staten Island Stapletons
Jack Shapiro is number one on our list of shortest players in NFL because of his unusually small height for the NFL. Former American football player Jack Emanuel "Soupy" Shapiro appeared in just one NFL game with the Staten Island Stapletons.
He did, however, play in five games while on the Stapletons roster. The NFL officially recognizes Shapiro as the league's shortest player. He is unquestionably the first to have successfully overcome the obstacle that shorter players had to face
He never achieved the heroic superstar status, but he did inspire many people of short height to break the bond of societal norms and aspire to dream big.
---
2. Trindon Holliday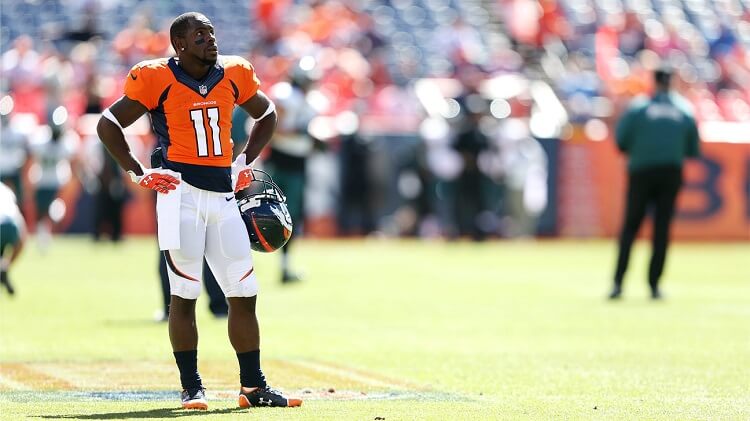 Height: 5 ft 5 in

Position: Kick returner/ Punt returner

Team: Denver Broncos
Former American wide receiver and return specialist Trindon Jerard Holliday competed in the NFL for five seasons. Trindon Holliday played for six different NFL clubs. He continues to be one of the NFL's shortest players even though he isn't currently playing.
Holliday qualified for Sportscasting's top ranking of college sprinters with a 42-inch vertical leap. He is best recognized for his work for the Broncos as a kick and punt returner.
He also established the record for the longest punt return touchdown in a playoff game. He then outdid himself in the fourth quarter with another lengthy kickoff return touchdown, as if that weren't enough.
---
3. Darren Sproles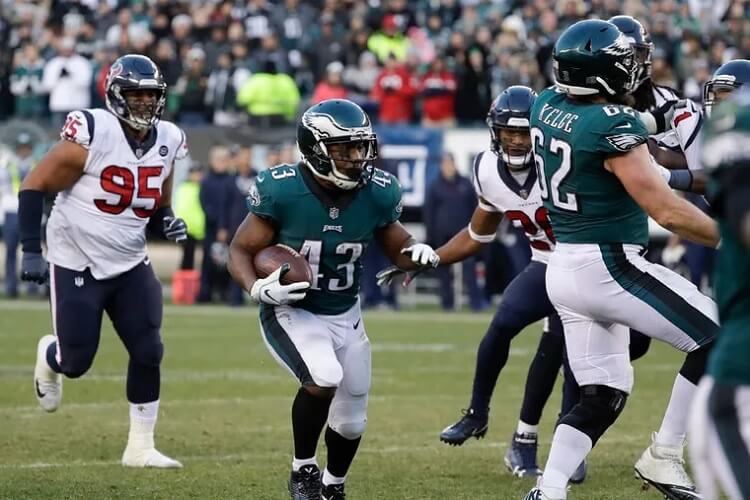 Height: 5 ft 6 in

Position: Running back

Team: Philadelphia Eagle
The third-place finisher is retired American running back and return specialist Darren Sproles. Daren repeatedly demonstrated that physical size is not everything. He has been called one of the "most impactful players" in the NFL.
Daren's career began in San Diego in 2005, continued for a while in New Orleans, and has now moved to Philadelphia. All while playing for the Eagles, he won the Super Bowl, made the Pro Bowl three years in a row, and twice made the first team all-pro.
Darren Lee Sproles has played a total of 14 seasons in the NFL. Sproles presently works for the Philadelphia Eagles as an executive and a personnel consultant.
---
4. Tarik Cohen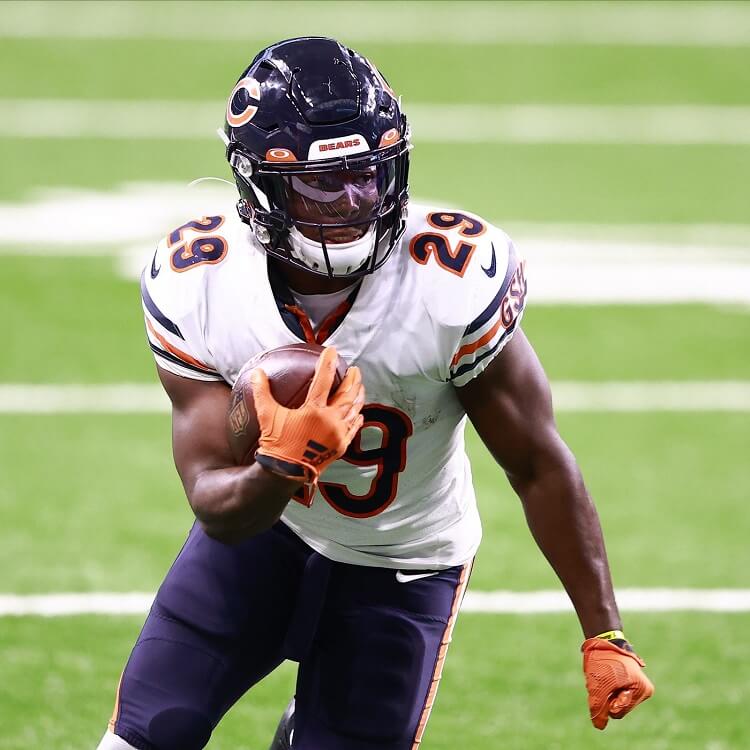 Height: 5 ft 6 in

Position: Running back

Team: Chicago Bears
Tarik Cohen, an American running back who plays for the Chicago Bears, was born on July 26, 1995. Tarik Cohen had a stellar college career before the Bears selected him in the 2017 NFL Draft.
He is swift, and in 2018 he was named to the First Team All-Pro and the Pro Bowl. In that same year, he also received the Brian Piccolo Award. He made NFL history by being the league's shortest player to complete a touchdown pass in nearly a century.
---
5. Andrew Hawkins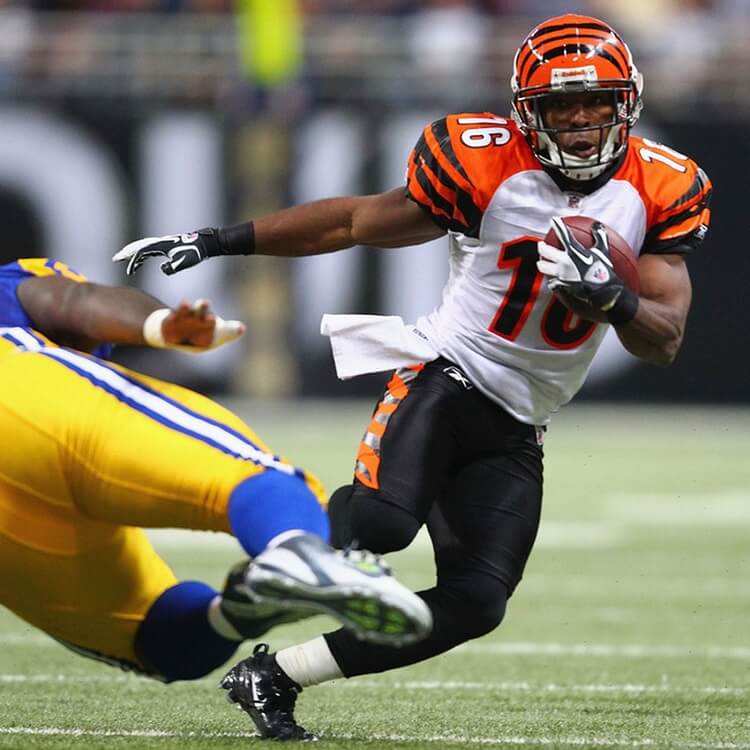 Height: 5 ft 7 in

Position: Wide receiver

Team: Cincinnati Bengals
Andrew Hawkins is the number 5th on our list of shortest players in NFL. Andrew faced many rejections in the NFL draft due to his height. He even tried to place clay under his feet to add height and weights in his pockets to weigh more. However, that didn't help Andrew to get noticed at the 2008 Pro Day.
However, in 2011 he eventually signed with Los Angeles Rams and was later waived. The Bengals acquired him on the same day. He joined the Browns in 2014. 
He recorded 63 catches for 824 yards and two touchdowns at Cleveland during his debut season there. But he was put on injured reserve in 2015. He agreed to a one-year deal with the Patriots in May 2017. However, he later declared his retirement.
---
6. Maurice Jones-Drew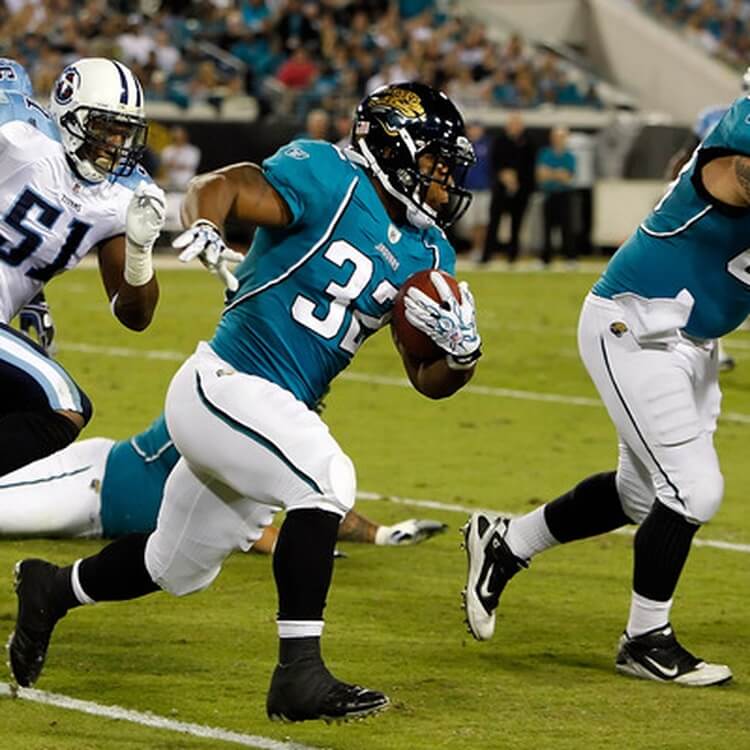 Height: 5 ft 7 in

Position: Running back

Team: Jacksonville Jaguars
Maurice Former American football player Christopher Jones-Drew spent eight years on the field with the NFL. When he first entered the NFL in 2006, MJD quickly established himself as a tremendous powerhouse.
Maurice also tore the oppositions apart with his fantastic speed, standing strong at 210 pounds. He stayed for eight years and held eight team records, including the most career touchdowns (81), 68 of which came on the ground.
In 2014, Maurice committed to a three-year deal with Oakland and played in 12 contests. He announced his retirement in 2015 at the age of 29. His official retirement papers likely originate in Jacksonville because he left the Jaguars after one game in April.
---
7. Terron Ward
Height: 5 ft 7 in

Position: Running back

Team: Atlanta Falcons
Former American football running back Terron Ward attended Oregon State for his college football career. In 2015, the Atlanta Falcons signed him as an undrafted free agent.
He appeared in 13 games as a rookie, scoring 95 yards on 29 carries, one running touchdown, and nine receptions for 73 yards. The Falcons cut him on September 22, 2016; the following day, he was added to the practice squad.
He was moved from the practice squad to the main roster on October 25, 2016. Ward signed a contract with the Arizona Hotshots of the Alliance of American Football for the 2019 campaign, but on January 30, 2019, he was released during final roster cuts.
---
8. Tommylee Lewis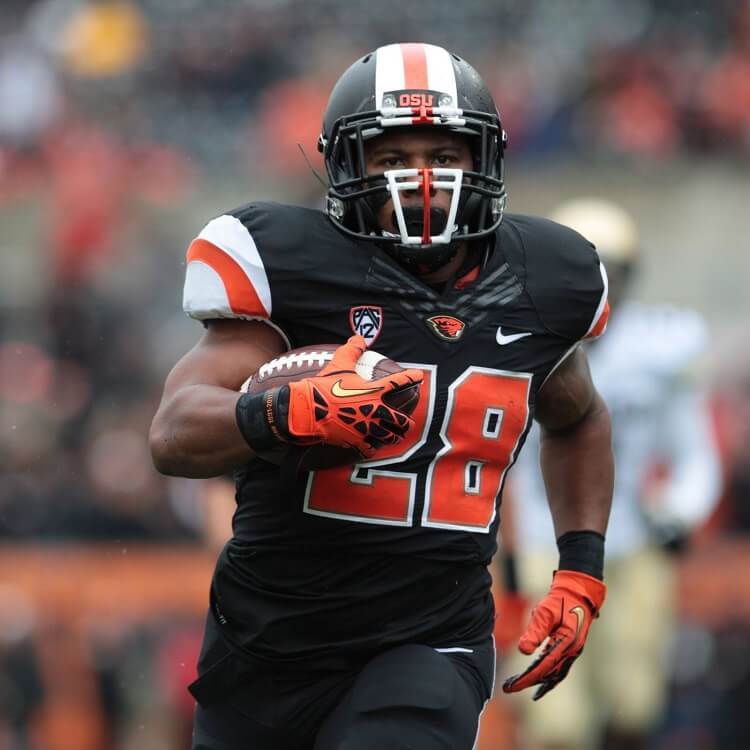 Height: 5 ft 7 in

Position: Wide receiver

Team: New Orleans Saints
Tommylee Lewis is a wide receiver and return specialist for American football who was born on October 24, 1992. He is now a free agent. He attended Northern Illinois during his college football career before signing a free agent contract with the Saints in 2016.
With 20 receptions, 252 receiving yards, and two receiving touchdowns so far, his record is very dismal. Even though he is one of the shortest NFL players and is already 27 years old, he still has plenty of time to increase his totals if someone takes him on their payroll.
---
9. Mark McMillian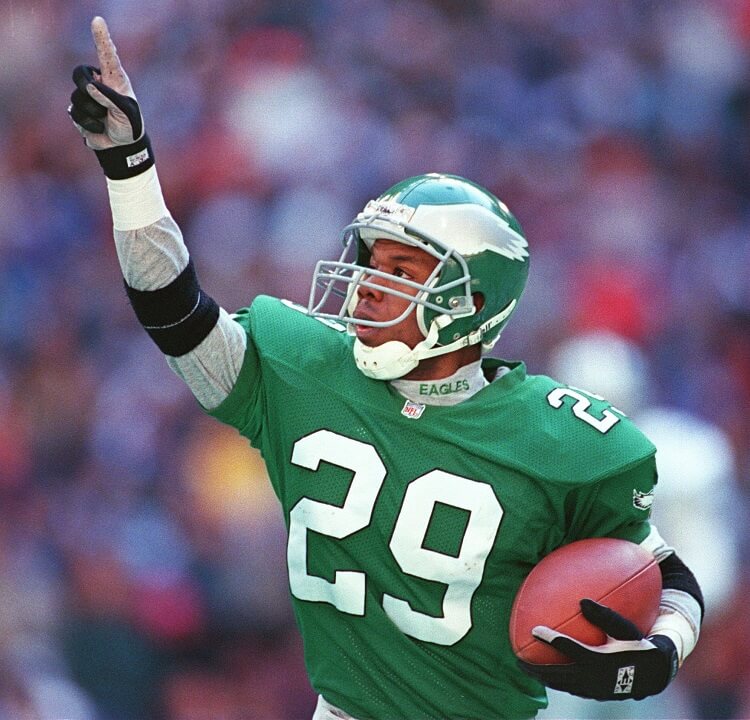 Height: 5 ft 7 in

Position: Cornerback

Team: Kansas City Chiefs
Former American cornerback Mark D. McMillian, commonly known as Mighty Mouse, played in the NFL for eight seasons. In the present era, having a more substantial frame is a requirement due to the cornerback position being stationed to cover wide receivers.
Nevertheless, McMillian consistently showed his best performance around the middle of the 1990s, despite having a shorter build. In addition, he almost won The league's interceptions title one season after recording an astounding eight within the same time frame.
Because of his short NFL height combined with his high vertical leap height, which allowed him to cover receivers, McMillian earned the nickname "Mighty Mouse."
---
10. Barry Sanders
Height: 5 ft 8 in

Position: Running back

Team: Detroit Lions
Former American running back Barry Sanders competed in the NFL for ten seasons. Throughout his career, Sanders wowed the NFL audience with his lightning-fast movements and standout plays. 
Also well-known for his "you blink, you miss" maneuvers, Sanders has had an illustrious career full of honors and well-deserved praise. He succeeded in the NFL despite all the people who cast doubt on him because of his height.
The NFL Hall of Fame has permanently inducted Sanders. He also has the fourth-most rushing yards in history. Sanders also participated in 10 Pro Bowls.
---
More Short NFL Players
The following is the list of shortest players in NFL with mighty talent:
Elvis Dumervil (5ft 11 in)

Kyler Murray (5ft 10 in)

Antoine Winfield  (5ft 9 in)

Wes Walker (5ft 9 in)

Steve Smith (5ft 9 in)

Bob Sanders (5ft 8 in)

Jim Leonhard (5ft 8 in)

Jakeem Grant (5ft 7 in)

Jacquizz Rodgers (5ft 6 in)

Deonte Harty (5ft 6 in)
---
What are the Height Requirements for the NFL?
If you are too short, no height restriction prevents you from playing in the NFL. The NFL's standard height cap is 6 feet 2 inches, and players typically weigh 216 lbs (98 kgs).
There are notable exceptions, though, as many NFL players are under 5 feet tall or above 7 feet tall.
However, having a standard height increases your likelihood of being selected in the NFL draft. Don't worry if you believe you are too short to play in the NFL and are concerned that your unusual height will prevent you from being selected as an NFL player.
The world of the National Football League is full of players of ridiculous sizes with exceptional talent.
The prime example of the talent in a small package is a Mighty Mouse, Mark McMillian, who got his nickname due to his small stature but big moves on the ground. 
---
Do Being a Short Player Ruins Your Chances of Winning the Game? 
According to popular belief, the NFL is a game for the big and mighty men. However, some exceptional talents in small statures can prove that size is just a number when it comes to showcasing your talent.
Even though some tall players have an advantage in the NFL but that does not mean that being short will ruin your chances of winning the NFL.
Due to their lower center of gravity and better balance, shorter quarterbacks have the edge over their taller competitors in terms of their ability to duck under tackles and avoid being sacked. 
An example is Doug Flutie, who was thought to be too short to play quarterback in the NFL, despite winning the Heisman Trophy as a college quarterback.
Eddie LeBaron, a former quarterback for the Washington Football Team, claims that being shorter allows you to throw the ball higher rather than using a sidearm release, making it more difficult for the defenders to knock it down.
In general, shorter quarterbacks release the ball more quickly than taller quarterbacks. Since the position requires an immediate change of direction, shorter defensive backs are often used because of their higher agility.
Short running backs have an advantage over tall running backs since they are typically more difficult to tackle effectively due to their shorter stature and lower center of gravity. 
Additionally, they can "hide" behind big offensive linemen easily, making it more difficult for defenders to react at the start of a play.
Barry Sanders, a former Heisman Trophy winner and Pro Football Hall of Famer widely regarded as the best running back in history, is a prime example of a running back with a low center of gravity because he was just 5 feet 8 inches tall.
---
FAQs- Shortest Player of NFL
Who is the shortest NFL player ever?
Jack Shapiro was the smallest and shortest NFL player, standing at 5'1″ and weighing 119 pounds.
Who is the shortest NFL quarterback right now?
Kyler Murray is the NFL's shortest quarterback at 5 feet, 10 1/8 inches.
Who is the shortest active NFL player?
---
Conclusion
The National Football League will always remain the game of tall, sturdy, and bulky men. However, once in a while, a smaller player of shorter stature will come and wreak havoc on the ground and defeat their formidable opponent.
Even though tall players have an advantage due to their height. We cannot disregard the speed, power, and acceleration that the players of the shorter build bring to the game.
In our blog, we have discussed the list of shortest players in NFL and how they changed the course of the league.