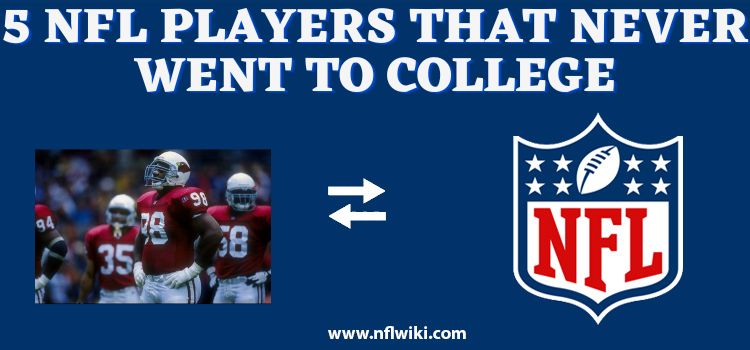 Football is one of the most popular sports in the United States. To be a part of American football, especially of the National Football League, is the dream of every American footballer.
A career as an NFL player comes with many perks, such as a profitable contract, nationwide fame, and participation in the best American tournaments. 
The NFL holds the NFL Draft each year, featuring top college football players that played in the NCAA. NFL teams choose the players they want over the course of seven rounds.
With all the potential in college, it is uncommon to find NFL players who have never set foot on a university campus.
However, numerous NFL players broke the norm and became part of the NFL crew, altogether skipping the college classroom. In our blog, we will discuss 5 NFL players that never went to college but still made it to the NFL pro.
---
5 NFL Players that Never Went to College
The following are the top 5 NFL players that never went to college and made their NFL careers while skipping their college degree and NCAA.
1. Ray Seals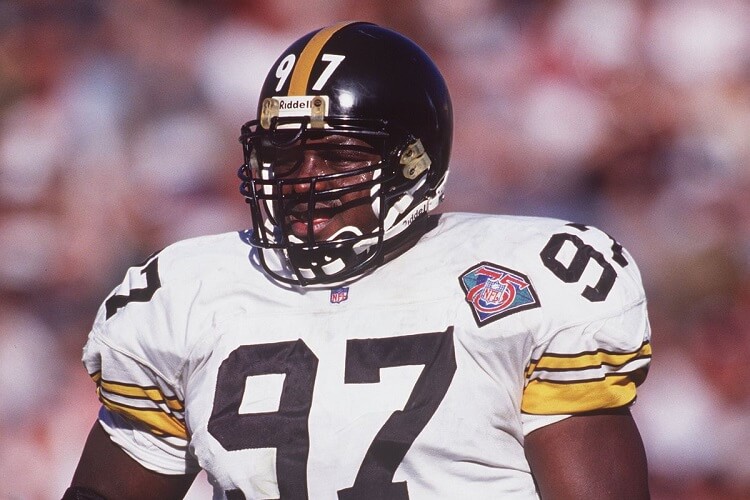 One of the most famous NFL players that skipped college is Ray Seals. Ray Seals is a former National Football League defender who played as a defensive end and nose tackle for the Tampa Bay Buccaneers From 1989 to 1993.
Later, from 1994 to 1995, he was a player with the Pittsburgh Panthers. Although he didn't play in 1996, he played 14 games with the Carolina Panthers before quitting at 32. In the coming months, Ray Seals will turn 56.
Despite skipping college, the athlete had a successful football career thanks to spells with minor league teams. He would eventually play eight seasons at the highest level of professional football.
---
2. Brian Banks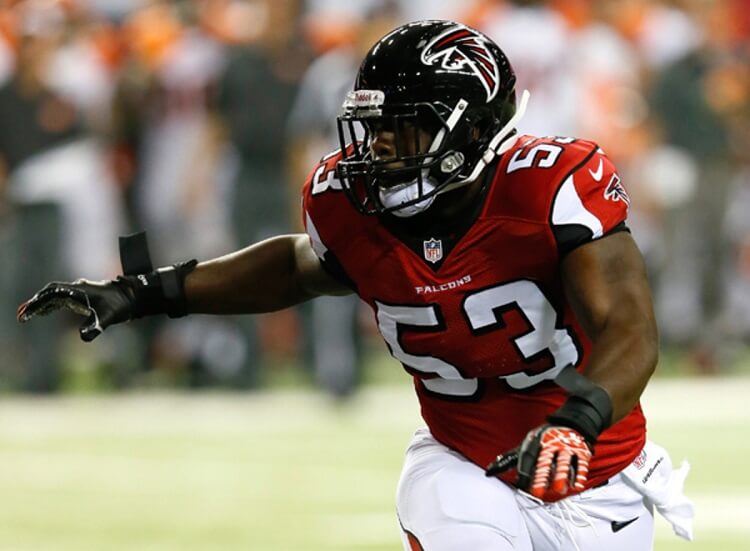 Brian Banks is one of the most inspirational National football league players who could not make it to the college. Banks was a great football player in high school. However, he was caught in a scandal before making it to professional college football.
Brian Banks was a nationally ranked linebacker in high school. However, before he could make it to the NFL Draft, he was falsely accused of sexual assault. Due to allegations, he was put behind bars and could not attend college. 
Brian proved his innocence and was released after ten years. Banks signed a deal with Atlanta Falcons in 2013 and participated in training and practices.
He also made some appearances in the pre-season before being cut in August. Brian Banks will turn 36 years old this summer.
---
3. Efe Obada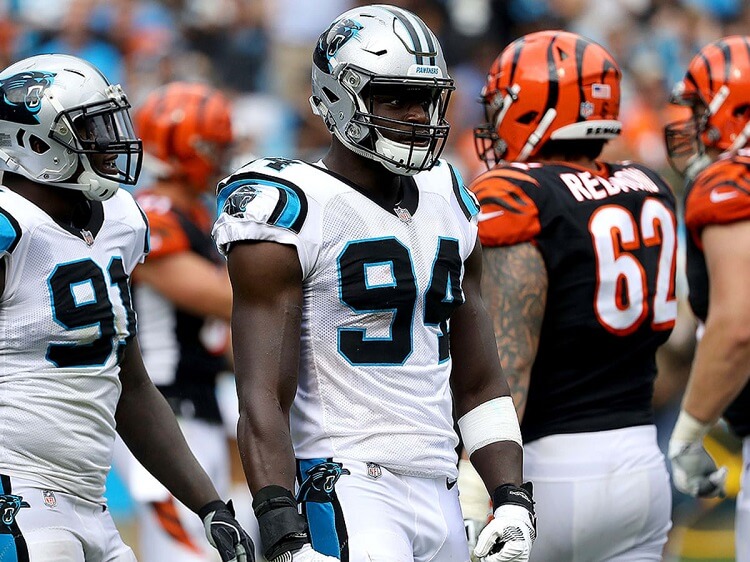 Unlike the other NFL players mentioned on the list, Efe Obada is still a part of the NFL and plays for the Washington Commanders as a defensive end. He recorded 50 tackles in his career and 5.5 sacks in 2020. He has participated in 42 games thus far. 
He currently has one forced fumble. According to Pro Football Reference, Efe Obada is 29 years old. He was the first football player to move directly from a European league to the NFL.
He was raised in both England and the Netherlands. Obada has played for the Dallas Cowboys, Kansas City Chiefs, Atlanta Falcons, Carolina Panthers, and Buffalo Bills, among other teams.
---
4. Sav Rocca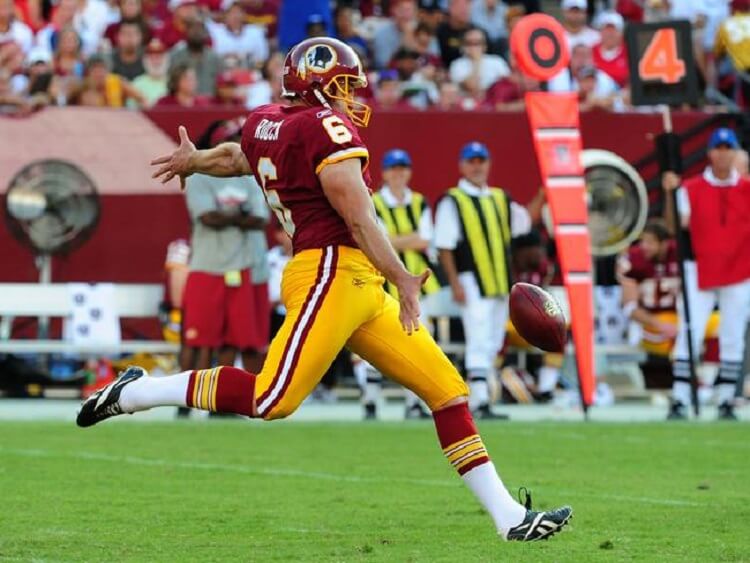 Sav Rocca is one of the most notable names on our list. He is a former Australian footballer who joined the National Football League at 36 years old. He played his rookie season at the age of 34.
Roca migrated to the United States and joined the NFL as a punter for Philadelphia Eagles and Washington Redskins. He retired in 2013 at the end of the season on March 4 and will turn 48 this year.
---
5. Robert Chancey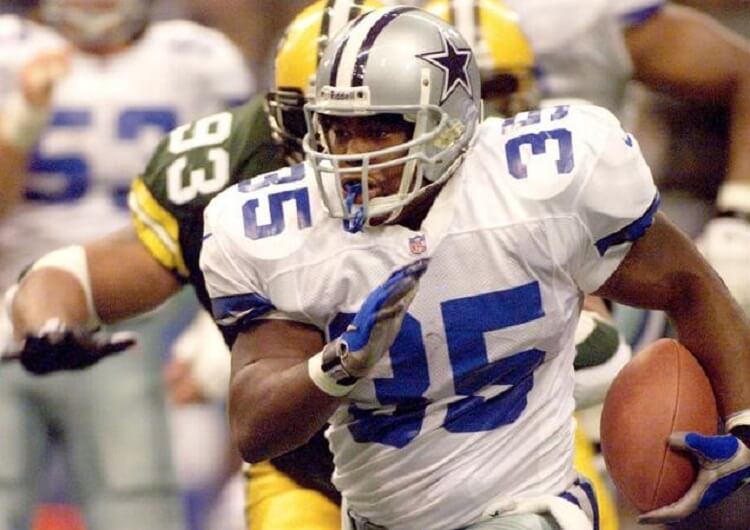 Last but not least on our list is Robert Chancey, who joined the National Football League later on. Robert Dewayne Chancey played fullback in American football for the San Diego Chargers, Chicago Bears, and Dallas Cowboys in the National Football League.
Instead of going to college, Chancey joined the professional basketball team right after graduating high school. The Baltimore Orioles selected Chancey in the sixth round of the 1992 MLB Draft. 
The San Diego Chargers accepted his offer sheet on February 15, 2000. He played in four games that season, starting three of them. On February 28, 2001, he was dismissed.
---
Why Did These Players Skip College?
After playing football at the high school level, going to college and being a part of a college football squad is the next step for most people aspiring to join the National Football League.
However, for some people going to college is not the best or possible option. There are several reasons people opt out of college, such as financial or personal reasons.
Brian Banks is a living example that sometimes, even if your next step is enrolling in a college, it is impossible due to personal reasons.
The issue is that not everyone has the chance to attend college. In addition, many Americans begin their careers right after high school. Athletes pursue a more challenging route for various reasons, but they are free to do so.
---
How Much Education Do You Need to Become NFL Player?
The following are the eligibility criteria and minimum education you need to join the National Football League:
Must Have a High School Diploma:
The NFL mandates that a player must have graduated from high school for at least three years before being selected in the league's draft.
This indicates that a high school diploma is the fundamental educational prerequisite the NFL requires of a player before joining the league.
Preferable College Football Experience:
The NFL also prefers athletes with college football experience for the benefit of experience and maturity. Therefore, a university degree is an added benefit for aspiring professional football players to achieve their dreams.
Expected to Complete Their College:
Before the next NFL season begins, players who want to be selected in the league for that season must have completed their college football eligibility.
This typically means that NFL players must finish their undergraduate studies and have their degree in hand before being selected in the Draft pick. 
It is also possible to submit a petition to the NFL asking them to allow non-graduates to participate in the draft early. This means that while they are NFL players, they may not finish their degrees but may return afterward.
---
Does Going to College Help with Playing NFL?
There is a common misunderstanding that going to college is not essential for your career in the National Football League, and the player can easily skip college to join the pros. This is not the case, though.
In reality, many athletes discover that attending college helps them play in the NFL. The following are the advantages of attending college before joining the NFL:
Hone Their Abilities:
The most significant advantage of college is that players can hone their abilities. In college, athletes have the chance to compete against elite opposition and gain coaching experience from some of the best in the country.
This can aid in their game and professional development and help them become great players.
Get Insight About the NFL:
Players can learn about life in the NFL while also enhancing their skills. Players get the opportunity to study the ins and outs of the NFL in college, as well as what it takes to succeed in the league.
When the time comes, the insightful athletes may find it easier to transition to the National Football League.
Gain Exposure:
Another advantage of college is that it helps players gain exposure and enhance their confidence. Many college games are broadcasted nationally, which increases players' chances of getting selected as many coaches and scouts watch college football.
---
Which College Has Produced Most NFL Players?
There are several colleges and universities whose students have made it to the NFL. The top university with the most number of NFL players is the University of Southern California. The university has a strong football tradition dating back to the early 1900s.
Due to the strong football tradition, Southern California University has the best athletic facility and a large pool of talented recruits. Another university that has produced many NFL players is the University of Michigan.
Additionally, the University of Michigan has a famous football history and first-rate athletic facilities. Additionally, the school is well-known for its academic programs, which aid in attracting great candidates.
The following are the top 5 colleges that produced the most NFL players:
University of Southern California 234 students

University of Michigan 211 students

Florida State University 178 students

Louisiana State University 177 students

Texas A&M University 171 students
---
FAQs- NFL Players that Never Went to College
Can someone who did not attend college play in the NFL?
Anyone who has completed high school is eligible to participate in the NFL Draft. Continue your rigorous training and consider signing up as a walk-on even if you don't play in college.
How many NFL players attended college?
A remarkable 1,439 out of 1,696 NFL players, or nearly 85% of the league, are graduates of FBS institutions.
Who is the most inspiring NFL player that didn't attend college?
The most inspirational NFL player who did not attend college was probably Brian Banks. Banks was a highly sought-after recruit in high school, but everything was taken from him when he was wrongly accused of sexual assault. In high school, Brian Banks was a linebacker who garnered national attention.
Who are the top 5 NFL players that never went to college?
Many NFL players skipped college, but the top 5 are as follows:
Ray Seals

Brian Banks

Efe Obada

Sav Rocca

Robert Chancey
---
Conclusion
The National Football League is perhaps the most famous football tournament in the United States. Joining the NFL is the dream of all high school football players. Most of these players enroll in colleges and play college football.
However, many athletes skip college admission due to personal and financial reasons. But skipping college does not mean that they cannot join the NFL. In our blog, we have discussed 5 NFL players that never went to college but still make it to the pros.