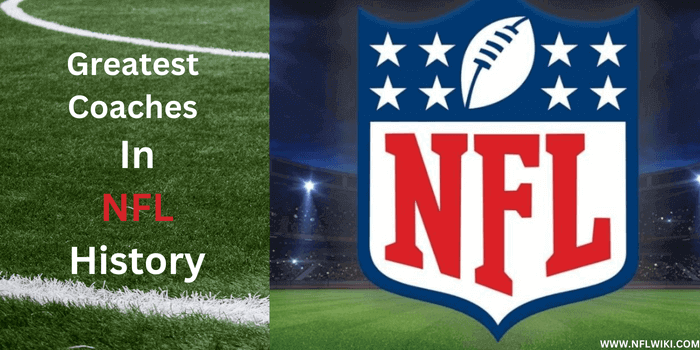 The National Football League (NFL) is one of the most prestigious football leagues, and for it to hold that title, teams must work extremely hard.
However, have you ever considered who has the most significant impact on the team? Are they players? Nope. In football, the coaches have the most significant impact on the team.
To begin with, coaches create game plans and schemes, call the ball, choose players, and make crucial decisions on every play for the game—and that only scratches the surface of what coaches in the National Football League do.
Titles alone cannot convey a coach's position. The entire body of work during his career must be considered, considering his seasons, his results with each team he coached, and his contributions to the game.
Follow our guide to learn who are the top 10 greatest coaches in NFL history, and you'll also learn a lot more about each coach.
---
Factors That Make Great Coaches
You need to have skills to identify as the greatest coach in NFL or any other game. Here are a few factors based on which you should measure a coach's abilities.
1. Impact
Not to forget that the coach is the head of the body. He should be flexible; mingling and listening to your players is a valuable trait a coach can have. 
This brings different thoughts together and gives innovative strategies and answers. Putting your ego aside, you work as a team.
2. Winning Percentage In Career
A good, not only bucks you up or shares techniques, but it also rectifies your mistakes as a team, makes you work them out, and teaches you how to be number one in the field. To identify a good coach, you can study the winning percentage in their career.
3. Consistent
A good coach stays consistent in every situation, and his actions do not change with the scenario. Whether the conditions are not favorable, he should handle things calmly and expect the team to make mistakes; not every day is the same.
---
Top 10 Greatest Coaches In Nfl History
It is hard to name just 10 of the greatest coaches of all time in NFL history, as there were many of these legends that brought the league to these heights. However, we have chosen the top 10 greatest coaches in NFL history based on the factors and listed them below.
1. Vince Lombardi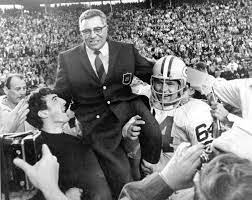 Teams Coached: Washington Commanders, New York Giants, and Green Bay Packers No. Of Titles Won: five NFL championships
Vincent Thomas Lombardi served as a coach and executive in the National Football League. Many people believe Lombardi to be the greatest football coach in history, and he is also regarded as one of the best leaders and coaches in the annals of all American sports. 
He is best remembered for his time as the Green Bay Packers head coach in the 1960s when he guided the team to three consecutive and five overall NFL Championships in seven years, as well as the first two Super Bowl victories at the end of the NFL seasons in 1966 and 1967.
Lombardi started his coaching career at St. Cecilia High School in Englewood, New Jersey, first as an assistant and then as the head coach.
Before taking over as the head coach of the Green Bay Packers from 1959 to 1967 and the Washington Redskins in 1969, he served as an assistant coach at Fordham, the United States Military Academy, and the New York Giants.
---
2. Bill Walsh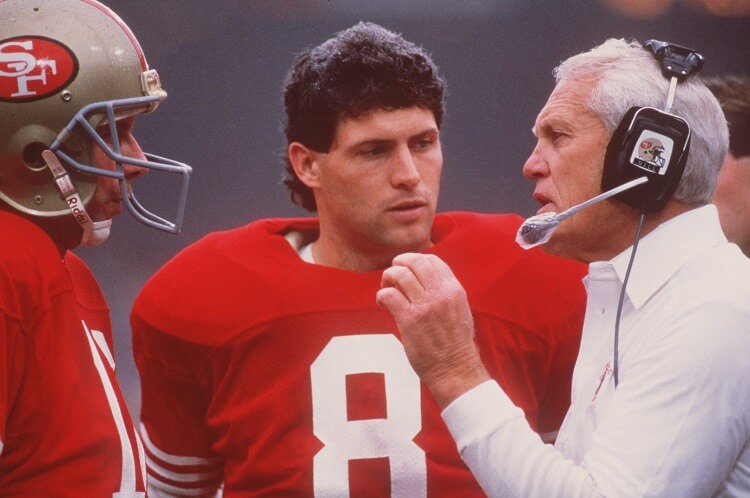 Teams Coached: California Golden Bears, Cincinnati Bengals, Stanford Cardinal, and San Francisco 49ers No. Of Titles Won:  six division titles, three NFC Championship titles, and three Super Bowls.
William Ernest Walsh was an American professional and collegiate football coach (November 30, 1931 – July 30, 2007). He popularised the West Coast offense while serving as head coach of the Stanford Cardinal and the San Francisco 49ers. 
Walsh spent several years as a sports announcer after leaving the 49ers before making a three-season comeback as Stanford's head coach. 
With the 49ers, Walsh had a record of 102-63-1 (wins-losses-ties), winning 10 of his 14 postseason contests, six division crowns, three NFC Championships, and three Super Bowls.
In 1981 and 1984, he received the NFL Coach of the Year award. He was inducted into the Pro Football Hall of Fame in 1993.
Walsh worked as a Bengals assistant for eight seasons. Carter was subsequently replaced as the starting quarterback by Ken Anderson, who, along with the outstanding wide receiver Isaac Curtis created a reliable, efficient offensive approach. 
Before coaching quarterbacks from 1971 to 1975, Walsh first served as the wide receivers coach from 1968 to 1970.
---
3. Don Shula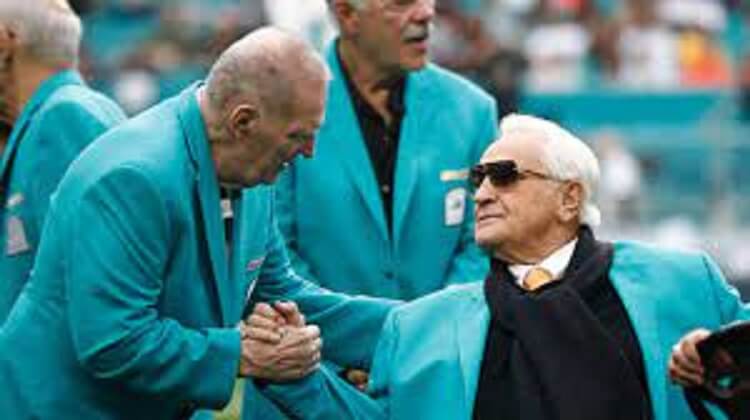 Teams Coached: Baltimore Colts and Miami Dolphins No. Of Titles Won: 2 Super Bowls
Donald Francis Shula, an American football defensive back and head coach died on May 4, 2020. He was employed by the National Football League (NFL) from 1963 until 1995.
Shula, who spent most of his career as the head coach of the Miami Dolphins, is the winningest head coach in NFL history with 347 lifetime victories and 328 regular season victories.
He spent his first seven seasons as the head coach of the Baltimore Colts before moving on to Miami for his subsequent 26 seasons. In his 33 years as a head coach, Shula had just two losing campaigns and guided the Dolphins to victories in Super Bowls VII and VIII.
The lone flawless season in NFL history occurred in 1972, the year he won his first Super Bowl. With five Super Bowl appearances with the Dolphins and one with the Colts, Shula was the only head coach to do so.
He has the second-most Super Bowl appearances among head coaches with six, and the most Super Bowl defeats with four.
With the Dolphins from 1971 through 1973, he became the first head coach to lead two franchises to the Super Bowl and appear in three straight Super Bowls. 
Shula is the only head coach to take two organizations to their first Super Bowl, leading Baltimore to Super Bowl III and Miami to Super Bowl VI. In 1997, he was admitted to the Pro Football Hall of Fame.
---
4. George Halas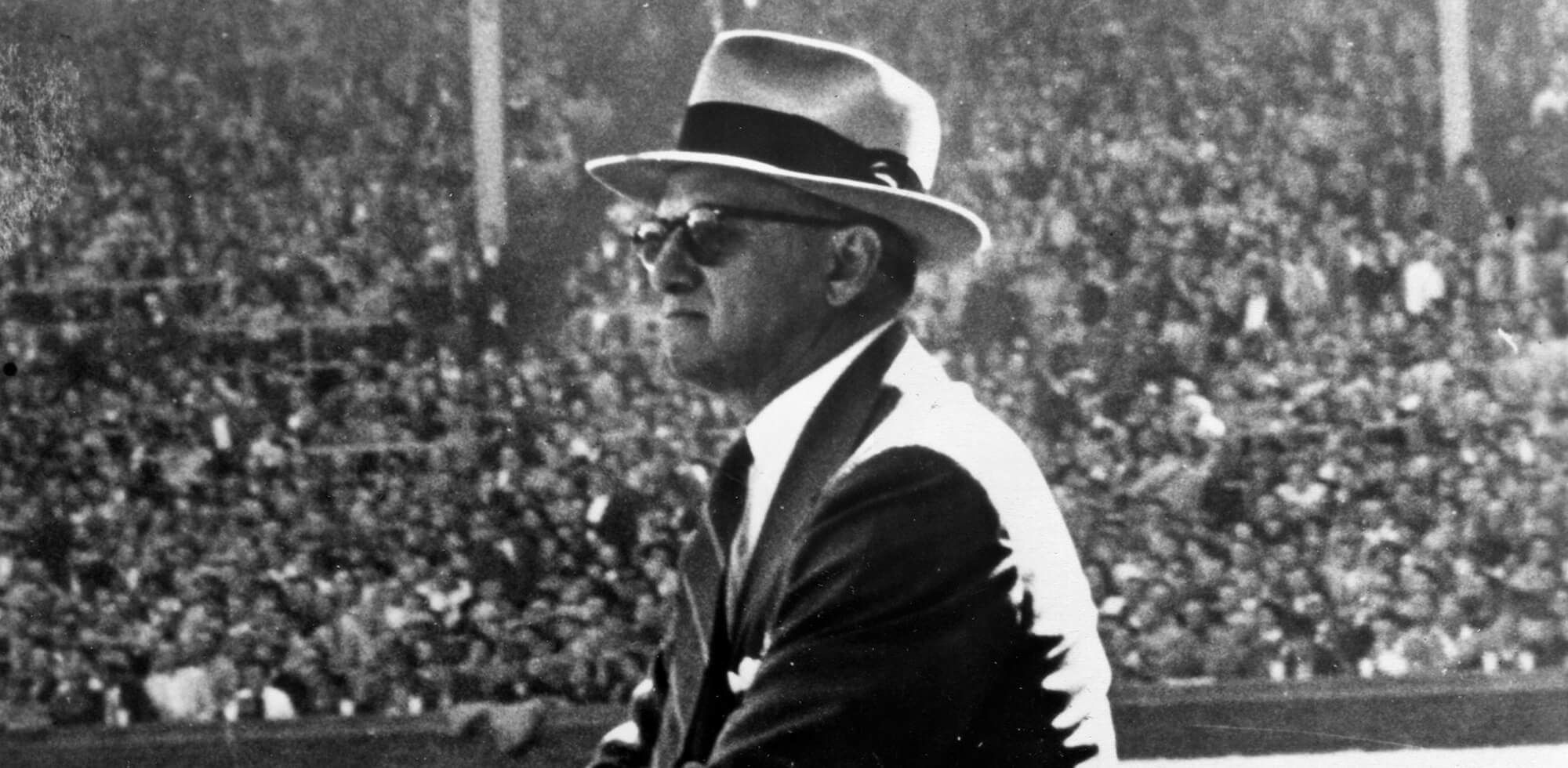 Teams Coached: Chicago Bears No. Of Titles Won: 1 NFL Championship. George Stanley Halas Sr., often known as "Papa Bear" and "Mr. Everything," was an American professional football player, coach, and team owner who lived from February 2, 1895, to October 31, 1983.
He founded the Chicago Bears of the National Football Leag also served their own four times as a head coach. He was less well-known as a Major League Baseball player for the New York Yankees.
Halas was one of the American Professional Football Association's (now National Football League's) co-founders in 1920. In 1963, he was inducted into the Pro Football Hall of Fame as one of the inaugural 17 players.
Until Romeo Crennel was 73 years and 115 days old when he took over as interim head coach of the Houston Texans 54 years later, Halas was the oldest person in NFL history to hold the position of head coach.
He was 72 years and 318 days old when he coached the final game of his career in December 1967.
---
5. Chuck Noll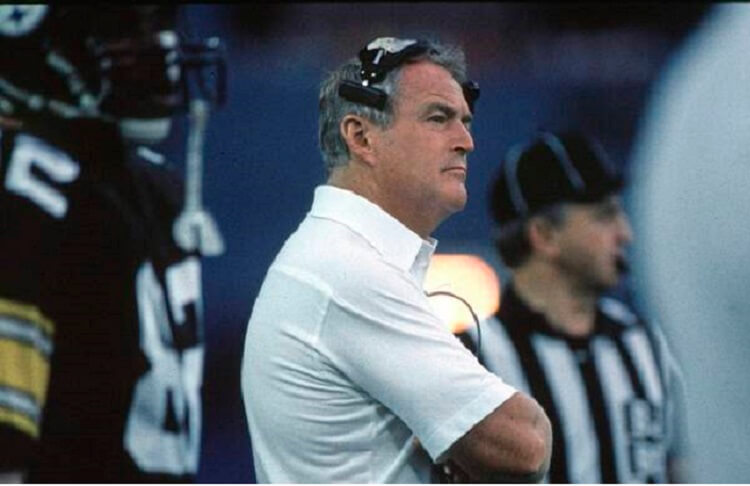 Teams Coached: Pittsburgh Steelers, Los Angeles Chargers, and Indianapolis Colts No. Of Titles Won: 2 NFL championships
NFL player and head coach Charles Henry Noll (born January 5, 1932; died June 13, 2014). His single head coaching post was with the Pittsburgh Steelers of the National Football League (NFL) from 1969 to 1991.
He is regarded as one of the finest head coaches of all time. Only three other head coaches in NFL history had stayed with one team longer when Noll retired after 23 years.
After a seven-year playing career that saw him win two NFL Championships with his native Cleveland Browns and several years as an assistant coach for different teams, Noll took over the struggling Steelers in 1969 and made them a recurrent contender.
 As a head coach, Noll amassed a 209-156-1 (.572) overall record, a 16-8 postseason record, and winning records in 15 of his final 20 seasons. He also won four Super Bowls, four AFC championships, and nine Central Division victories.
 Behind Bill Belichick, he has won four Super Bowls, the second-most of any head coach in NFL history. His four Super Bowl victories are the most by a coach who has never suffered a Super Bowl defeat.
Noll earned seven NFL titles and one AFL title during his playing and coaching careers. In 1993, his first year of eligibility, he was inducted into the Pro Football Hall of Fame. Noll developed the group through skillful drafting and diligent instruction.
---
6. Paul Brown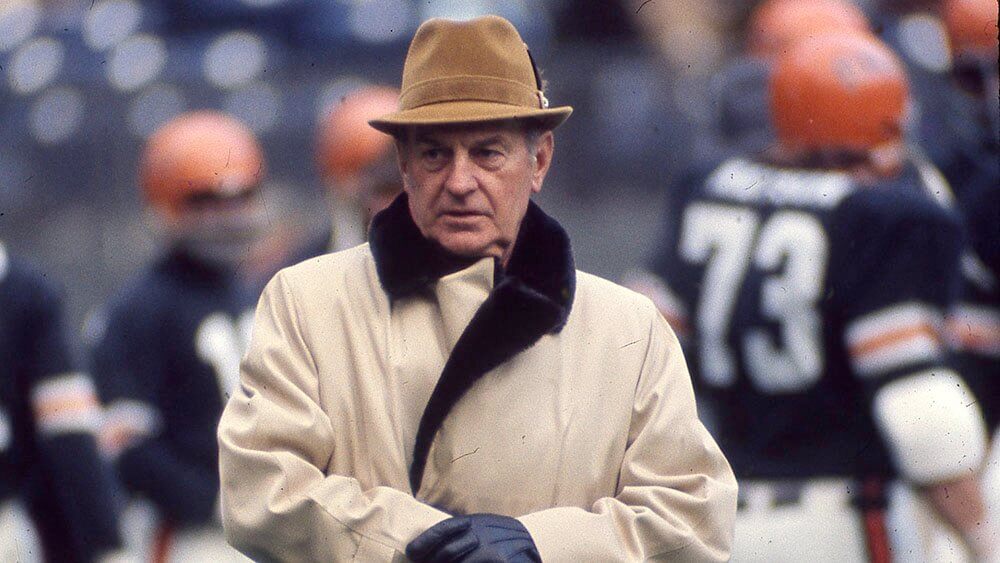 Teams Coached: Cleveland Browns No. Of Titles Won: Four NFL championships
Paul Eugene Brown was an American football coach and executive in the All-America Football Conference (AAFC) and National Football League who died on August 5, 1991 (NFL).
The Cleveland Browns, a team bearing his name, were co-founded by Brown, who also served as its inaugural coach. Brown also helped create the Cincinnati Bengals. In a 25-season professional coaching career, his clubs captured seven league titles.
Before becoming the head football coach at Massillon Washington High School in Massillon, Ohio, where he was raised, Brown started his coaching career in 1931 at Severn School. 
He was the head coach of the Browns after World War II and won all four AAFC titles before joining the NFL in 1950.
In 1950, 1954, and 1955, Brown led the Browns to three NFL championships until being sacked in January 1963 due to a power conflict with team owner Art Modell
 In 1967, he was admitted into the Pro Football Hall of Fame. Brown is credited with many innovations in American football, including being the first coach to use game film to scout opponents, recruit an assistant staff full-time, and assess player playbook knowledge.
He also broke down the color barrier in professional football by bringing the first African-Americans to play pro football in the modern era onto his teams. He also designed the current face mask, the practice squad, and the draw play.
---
7. Bill Belichick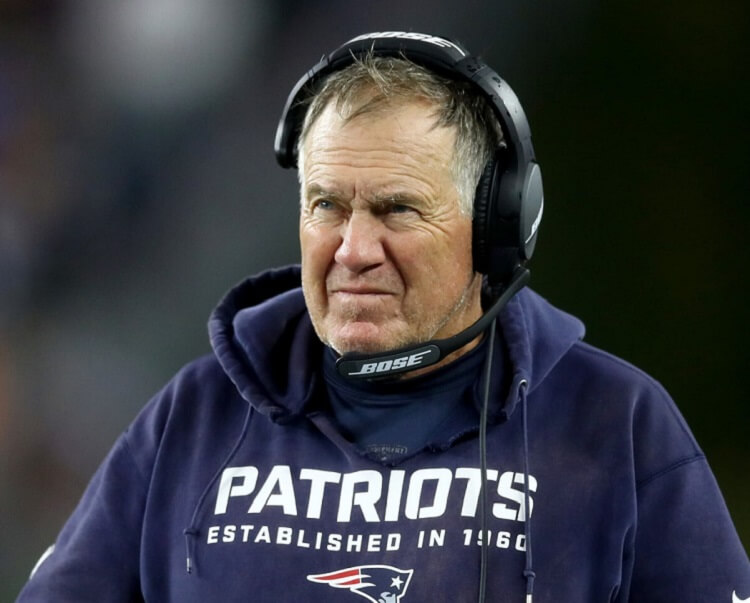 Teams Coached: New York Jets and Cleveland Browns No. Of Titles Won:  6× Super Bowl champion (XXXVI, XXXVIII, XXXIX, XLIX, LI, LIII)
The New England Patriots of the National Football League are led by American professional football coach William Stephen Belichick, born on April 16, 1952.
He doubles as the team's general manager because of his significant control over the Patriots' football operations.
He boasts several coaching records, including six Super Bowl victories with the Patriots as their head coach and two more with the New York Giants as their defensive coordinator. He is regarded by many as one of the finest NFL coaches in history.
The head coach with the longest tenure in the NFL is Bill Belichick, who also holds the record for the most regular season victories in the NFL with 290 and the most postseason wins with 31. He is one of just three head coaches with six NFL championships.
In 2003, 2007, and 2010 seasons, he received the AP NFL Coach of the Year award. Bill Belichick is the only active head coach on the NFL 100th Anniversary All-Time Team. 
He has also been named to the NFL 2000s All-Decade Team, NFL 2010s All-Decade Team, and NFL 100th Anniversary All-Time Team.
---
8. Tom Landry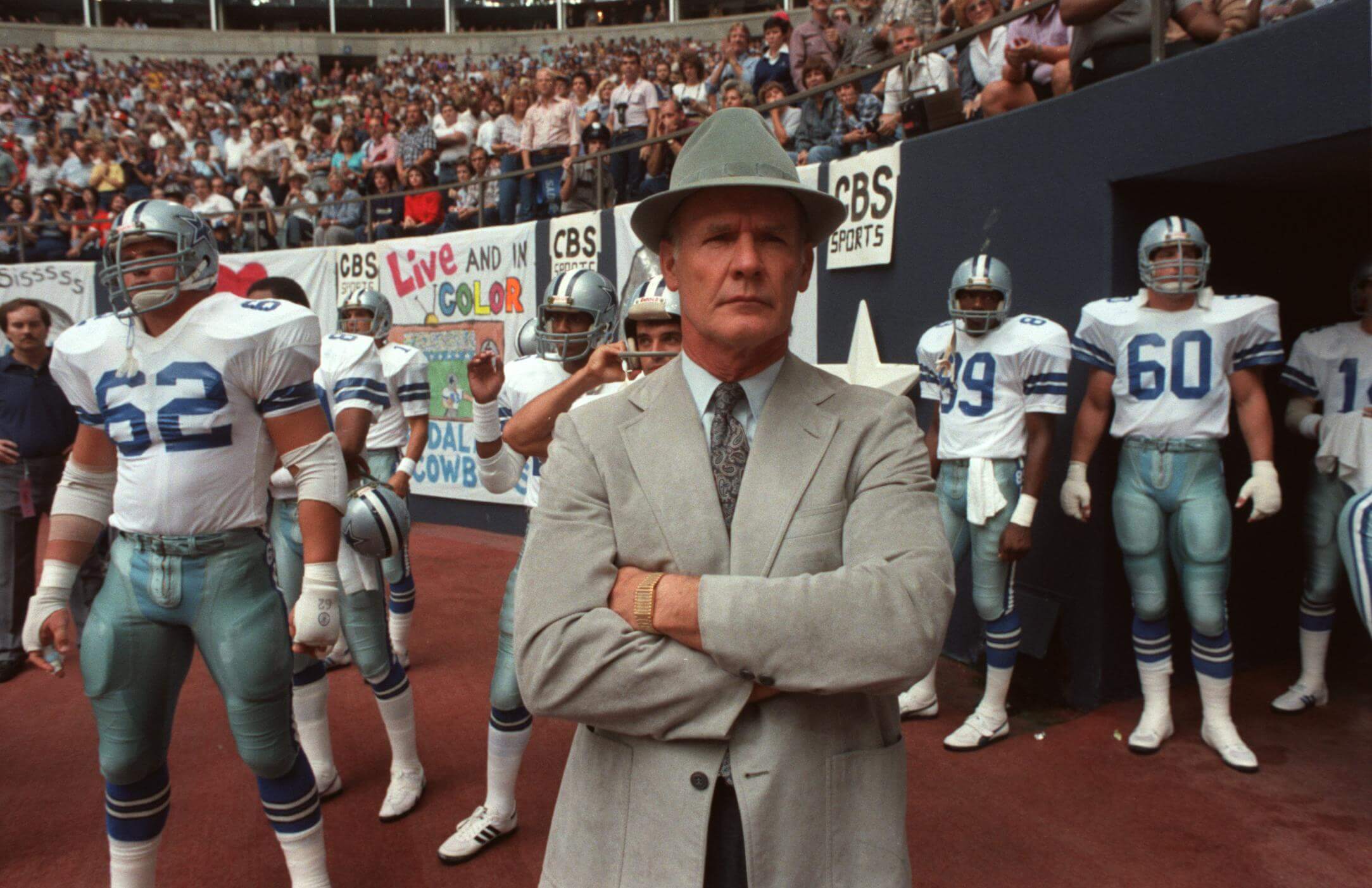 Teams Coached: Dallas Cowboys No. Of Titles Won: Two Super Bowl titles and 13 Divisional titles
Thomas Wade Landry was an American professional football player and coach who died on February 12, 2000. He was born on September 11, 1924. He served as the National Football League's (NFL) inaugural head coach of the Dallas Cowboys for 29 seasons.
Over his career, he developed several innovative coaching strategies, including the now-common 4-3 defense and the "flex defense" concept made famous by the "Doomsday Defense" teams he assembled while with the Cowboys.
 Along with his 20 straight winning seasons, regarded as his most notable professional achievement, his 29 consecutive years as the coach of one team from 1960 to 1988 set an NFL record.
Landry won two Super Bowl championships (Super Bowl VI and Super Bowl XII), five NFC titles, and 13 divisional victories in addition to his record 20 consecutive seasons from 1966 to 1985.
His 270-178-6 record ranks fourth among all NFL coaches regarding achievements, while his 20 postseason wins are second among all coaches in NFL history. 
In addition, Landry received awards for NFC Coach of the Year in 1975 and NFL Coach of the Year in 1966. In 1990, he was admitted to the Pro Football Hall of Fame.
---
9. Joe Gibbs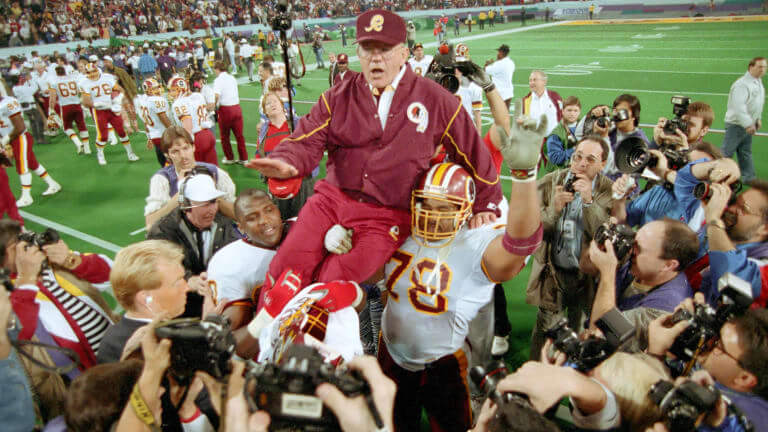 Teams Coached: Washington Commanders No. Of Titles Won: Three Super Bowls Joe Jackson Gibbs is an American car racing team owner and former professional football coach. From 1981 to 1992 and from 2004 to 2007, he served as the head coach of the National Football League's (NFL) Washington Redskins.
Throughout his first 12 seasons with the Redskins, he guided them to eight postseason appearances, four NFC Championship victories, and three Super Bowl triumphs.
 The only head coach to have won a Super Bowl while starting three different quarterbacks is Gibbs. Many people consider Gibbs to be among the all-time great NFL coaches.
Following his retirement after the 1992 campaign, he shifted his attention to NASCAR and founded the team Joe Gibbs Racing, which has since captured five NASCAR Cup Series titles. 
The Redskins hired Gibbs back as their head coach in 2004, and he remained with them until the end of the 2007 season when he announced his retirement. In addition to being named to the NFL 100 All-Time Team, Gibbs was inducted into the Pro Football Hall of Fame in 1996. 
---
10. Curly Lambeau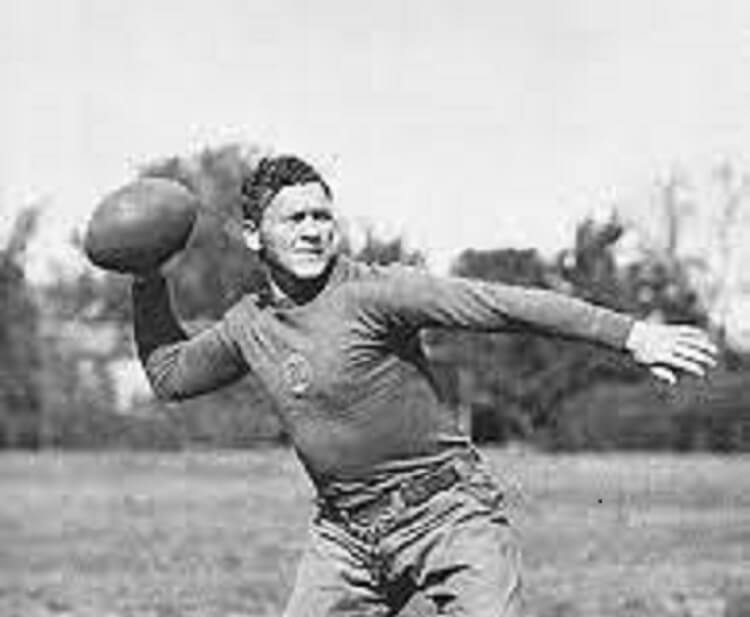 Teams Coached: Green Bay Packers, Chicago Cardinals, Washington Redskins No. Of Titles Won: 6 NFL championships
Earl Louis "Curly" Lambeau (April 9, 1898 – June 1, 1965) was an American National Football League player and coach.
Lambeau formed the Green Bay Packers in 1919 alongside his buddy and fellow Green Bay, Wisconsin native George Whitney Calhoun, serving as team captain in the first year before becoming player-coach in 1920.
Lambeau played halfback, which was the premier position in the early years of the NFL. He was the team's primary runner and passer, scoring 35 touchdowns in 77 games (eight as a rusher, three as a receiver, and 24 as a quarterback).
In 1929, he earned his only NFL championship as a player. Lambeau served as the Packers' head coach and general manager from 1920 through 1949.
He guided his group to more than 200 victories and six NFL titles, including three in a row from 1929 to 1931.
Lambeau departed the Packers after a dispute with the Board of Directors to coach the Chicago Cardinals and Washington Redskins for two seasons before retiring in 1953. Lambeau has received a lot of acclaim and praise for his achievements. 
The Packers' home stadium, which is still in use today, was renamed Lambeau Field shortly after he passed away in 1965.
---
FAQs- 10 Greatest Coaches In NFL History
Why is Vince Lombardi the greatest NFL coach?
Vince Lombardi compiled a regular-season winning percentage of 73.8% and a postseason winning percentage of 90% for a total NFL record of 105 wins, 35 losses, and 6 ties. He never had a losing season as the head coach of an NFL team. 
He was inducted into the Pro Football Hall of Fame, and the NFL Super Bowl trophy was named in his honor the year following his unexpected death from cancer in 1970.
Which NFL COACH gave African Americans the opportunity to play?
Chuck Noll made a name for himself by providing African Americans with opportunities throughout his career, starting the first black quarterback in franchise history, and employing one of the first black assistant coaches in league history.
What is Joe Gibbs one of the greatest coaches in the NFL known for?
Joe Gibbs is one of the greatest NFL coaches of all time; he became the only individual to be a member of both in 2020 after being inducted into the NASCAR Hall of Fame.
---
Conclusion
A good coach is one person that brings meaning to the team and prepares every member to win. NFL is a professional football league, and over time there have been many legends responsible for the success of their teams.
The list above contains the top 10 greatest coaches in NFL history, which was very difficult to make. Multiple variables decide what a good coach is, so we kept all that in mind and prepared the perfect choice.